On June 6, 1944, D-Day, Major William Washington, executive officer of the 2nd Battalian, 16th Regiment, 1st Infantry Division ("The Big Red One") came ashore at the juncture of Fox Green and Fox Red sectors, Omaha Beach.

At about noon, he made the seawall. Patrols were starting to infiltrate up the draws (pathways). The german machine guns had been largely silenced but the American troops were still taking casualties from sniper fire, motars and land mines.

"Major Washington expected a major German tank counterattack. He gathered all the troops he could and spent the entire first night ashore wrestling 57 mm antitank weapons up the cliff with ropes with jeeps and winches and everything else"

(quote-Stephen E. Ambrose, "D-Day" Chapter 23 "Catastrophe Contained" pages 446-447)



" You men get that gun up that cliff right now!"

"Sir, that's a foot path."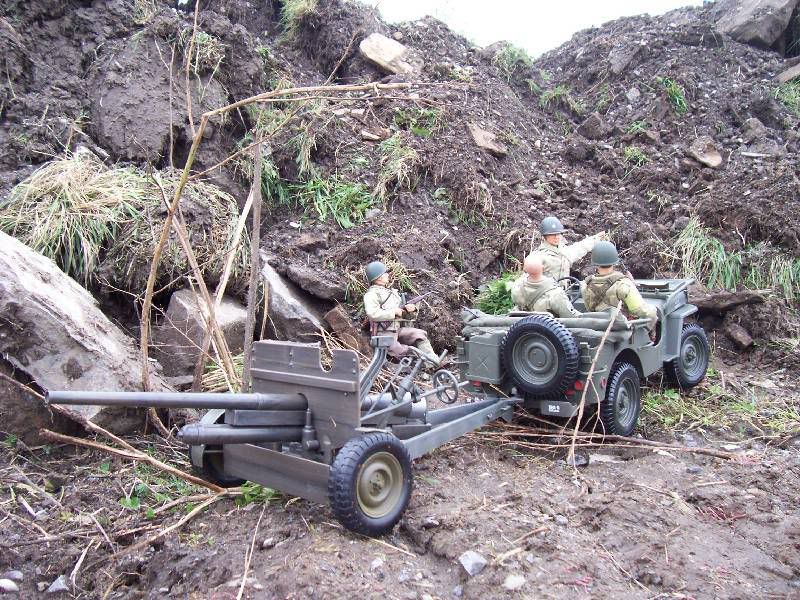 "Unhitch that gun and get the jeep up that hill."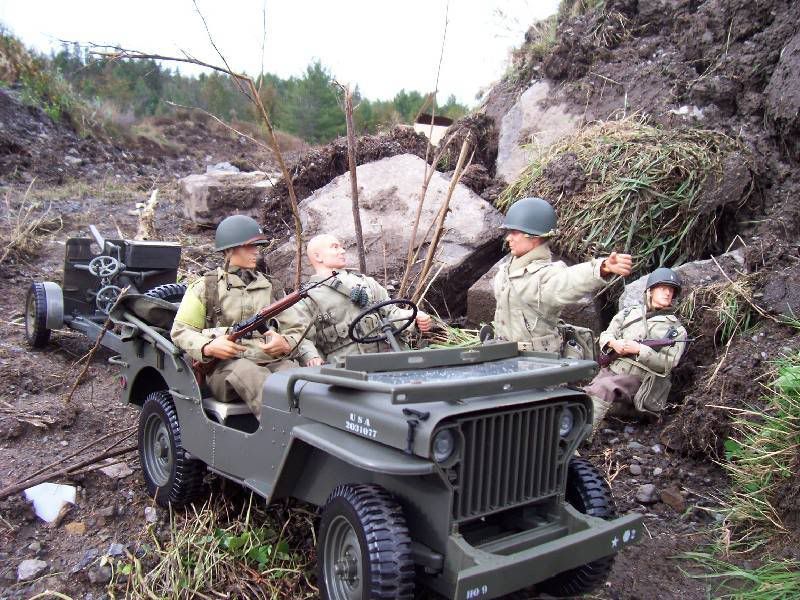 "C'mon son, easy, easy."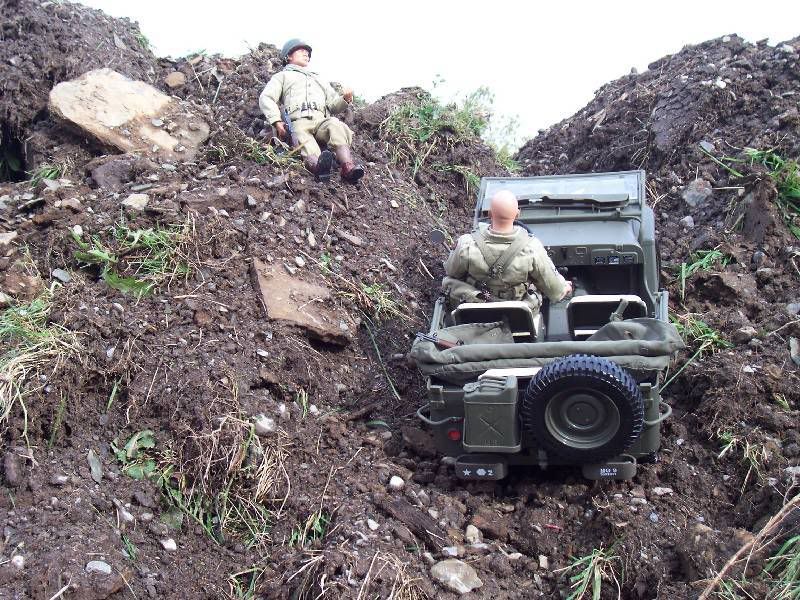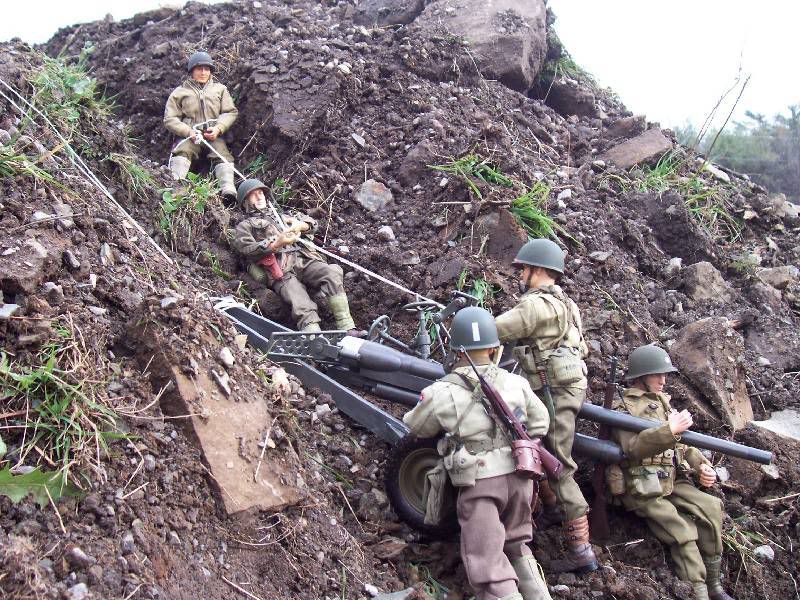 "That's it Sargeant, we're halfway up."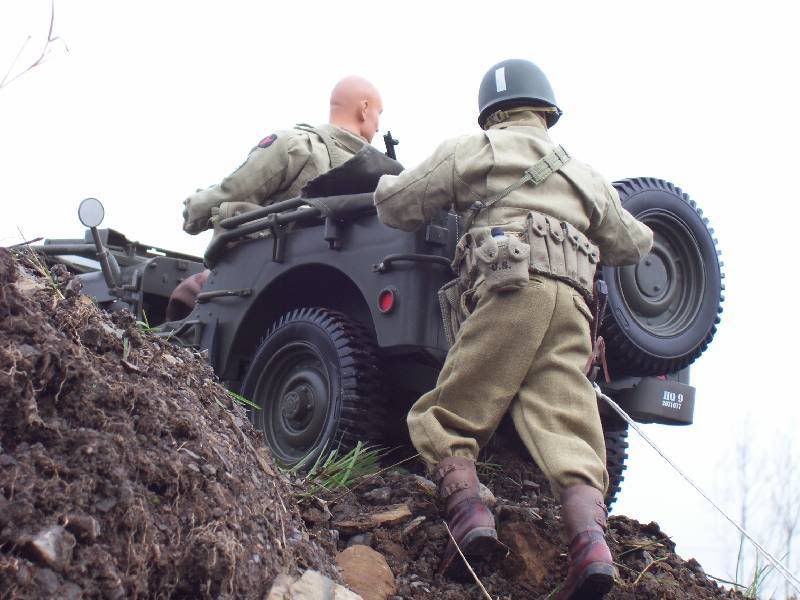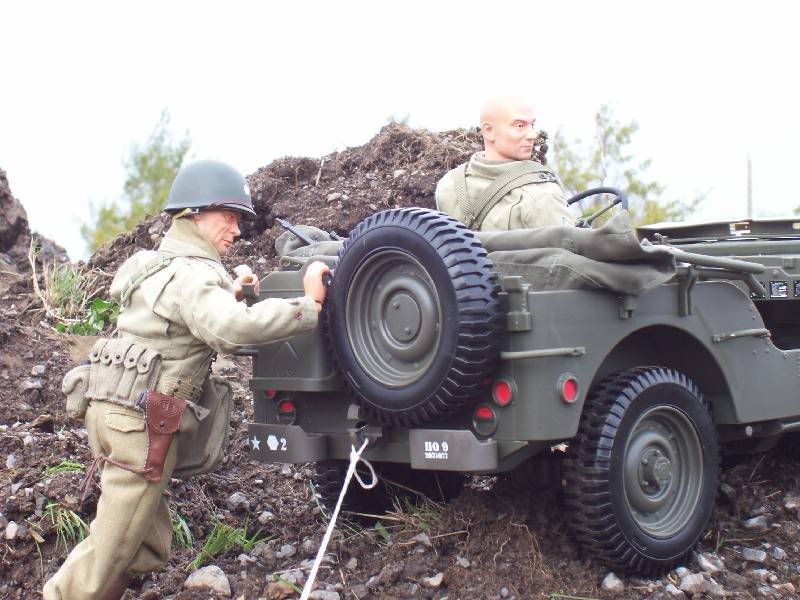 On D-Day troops lost their lives drowning in the Channel or shot down by AA fire. Many never made it out of their landing crafts. Ships were lost to mines and collisions. Many who made the beach were cut down before they could fire a shot. Others were lost in training accidents or to enemy actions while training like at Slapton Sands.

Men like Major Washington spent the day doing an important job even though the anticipated counterattack never happened.

This is a tribute to him and all the others who served in all the effort.