Scratch Built Sd. Kfz. 7
[/[Print]\]


---
#21: Author: Sixth Vanguard,
Location: Southern California
Posted: Sun Mar 15, 2009 4:32 pm


—


Holy 88's, batman! Wow, fantastic prize selection! Mike IS da man


Well deserved Bill
---
#22: Finished Prime mover Author: Germanbilly1,
Location: High Desert ,CA
Posted: Wed Jun 10, 2009 7:30 pm


—


I wanted to add this last picture of the Primemover to show what all the work was worth. I have shown this picture to many people and they ask, is it from a movie or from the war. I just say no, it is a model and I get a blank look. I then tell them about 1/6th. A picture is worth a thousand words.
GB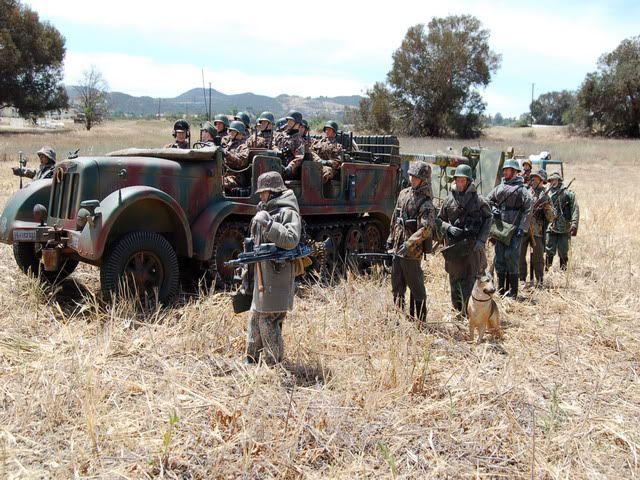 ---
#23: Author: battlezone,
Location: ohio
Posted: Thu Jun 11, 2009 1:06 pm


—


Bill, the blank stare is astonishment !!!! Same thing happens to me, (and probably others here) when I look at the pictures. Outstanding.

Mark.
---
---
---

output generated using

Powered by phpBB © 2001, 2005 phpBB Group