As i was waking up on the morning of Dec. 7, 1941, the "men to stations" alarm was going off. The first thing i thought was that it was a drill. When only three of the eight men manning, I knew something was wrong. As we looked up, the sky was full of Jap airplanes. "Holy !&@% ", said the gunner. About five seconds later, me and the other two men were firing everything at the planes, knowing that this was an attack. As we ran low on ammo, I ran back to get more, my buddy shouldered the Thompson and started firing. That was the beginning of a long, sad day.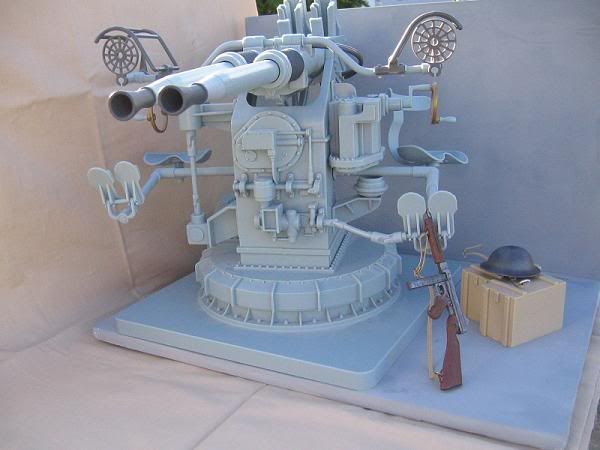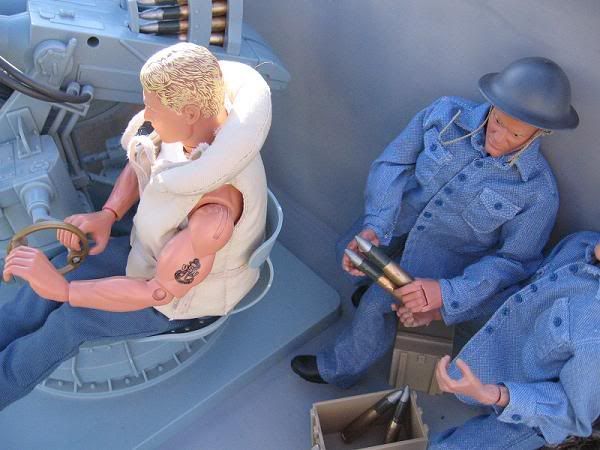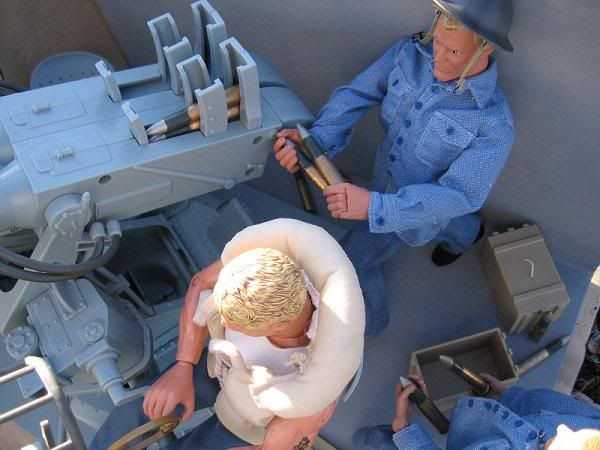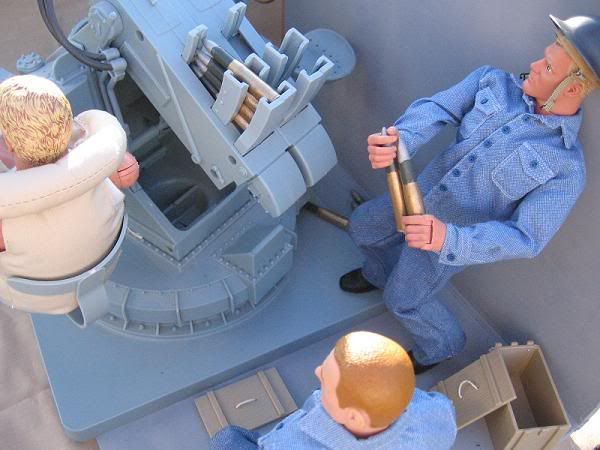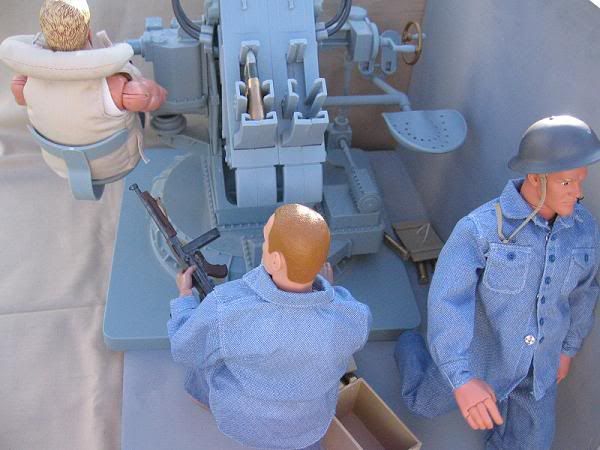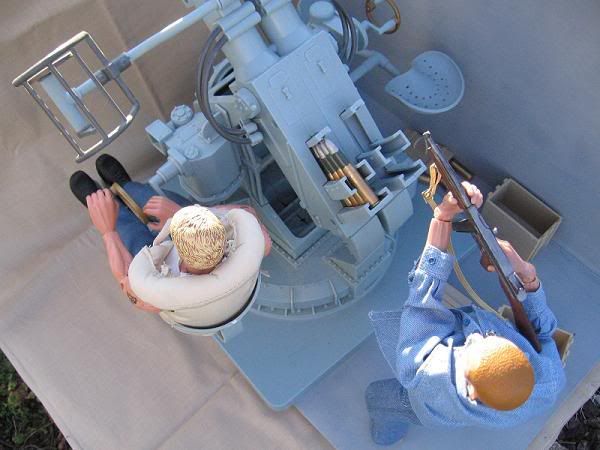 Historical note: The ammo with the Bofors twin AA gun was in 3-4 round
clips. The main reason that my dio has 2 round clips is because the
shell used could only be held my 1/6 figs 2 at a time.